Salon
22 July 2021
On the evening of Thursday 22 July, we'll be hosting a creative salon: an experimental evening of drawing and conversation.
This will be an open opportunity for artists, architects and other creatives to participate in our collaborative drawing project - Cosmocartos - and to explore the exhibition and gardens by night.
Our nocturnal explorations into map-making will experiment with different ways of perceiving and translating space through weird and wonky drawing processes with found and made materials, inviting quick-fire, large-scale and experimental expressions in mark-making. A night of anticipating the unexpected and charting the uncharted.
Click here for tickets!
A second release will be added later this month, register your interest at cartographiesoftheimagination@gmail.com, titling your email 'SALON'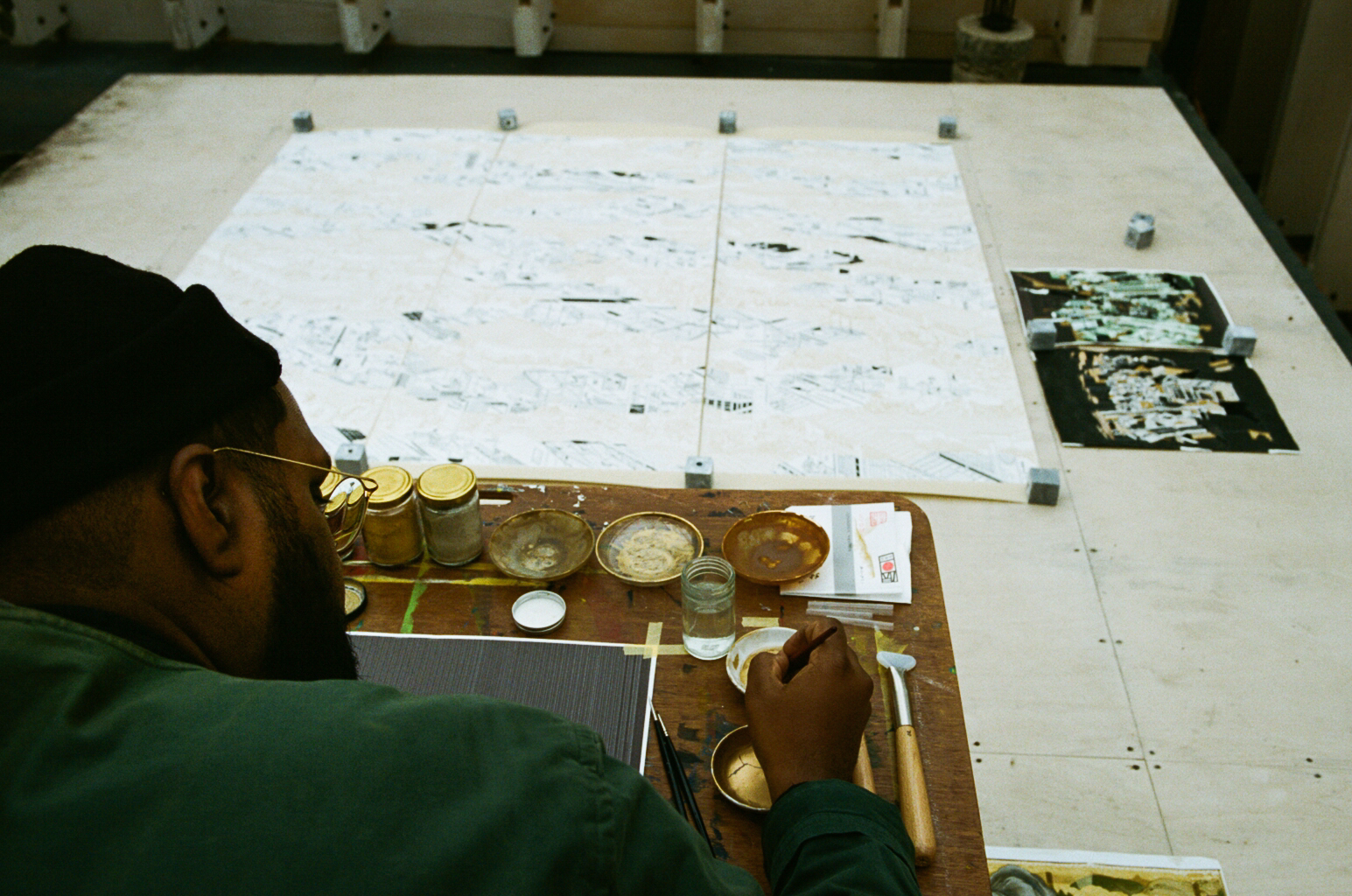 Drawing Laboratory
The salon is part of the Drawing Laboratory: A series of experimental workshops exploring how we navigate, percieve and translate the world around us through drawing.
Through a series of evening salons, day and weekend workshops, we invite school children and youth groups, art and architecture students, artists, makers, growers and other creatives to participate in a giant collaborative map of the imagination. The map will be drawn, redrawn and re-re-drawn over the course of the festival, by the eyes, hands and imaginations of many.
With a multi-disciplinary approach to speculative drawing and map-making practices at all different scales, the Drawing Laboratory will uncover, interpret and reimagine the hidden secrets and stories around us; exploring how we experience place, both individually and as a collective. Experimenting with different drawing processes, found and made materials and engaging all our senses, each workshop will trace, translate and re-imagine a new layer each responding to the ideas and drawings of the last. Through an additive and open-ended process, we will together build, grow and populate the cities, gardens and mindscapes of our collective imagination. Together we will draw
Cosmocartos
.
The Drawing Laboratory collaborative map will be exhibited in the greenhouses as it emerges over the course of the festival. Its official inauguration will be on our last day - Friday 30 July, where we invite all participants to celebrate their part in it's making.
---

Sign up to keep updated with our news, events and workshops: