Foraging Dinner
29 July 2021
An experimental dining experience, tracing the journeys of the food we grow, sense and savour; and re-orientating ourselves with nature through the meeting of food and drawing.
We invited you to become guests, explorers and inadvertent artists on a three-course culinary exploration around the magical greenhouse and gardens of Omved; to consider our precious and delicate relationships with food; and to trace the beauty and transience of the natural world around us.
Food
Our three-course journey led us through the fruits, vegetables, flowers and leaves we grow at Omved, foraging seasonal produce and considering new ways of harvesting, repurposing and cherishing all parts of the plant. We threw our crockery to the wind and invited you to touch, smell, pick and pluck your way through each course, engaging our senses and bodies.
'
Food is a beautiful weapon to support nature conservation. It is a creative tool I nurture and constantly evolve with, from the seed in the soil to the produce in your gut - mindful, sustainable and holistic food for all is my motto
' - Jo March
Drawing
As every action we make leaves a trace upon this Earth, each course was recorded through an inadvertent drawing created by the food itself, and by our own organic process of meeting, eating and conversing together. The evening formed part of the Cartographies of the Imagination Drawing Laboratory: A series of experimental workshops exploring how we navigate, perceive and translate the world around us through drawing.
'
Cartographies of the Imagination explores the outer limits of what a map can be, interrogating the bit of lost land that falls between the pages of an atlas, journeying to places known, unknown, forgotten and fictional
' - Kirsty Badenoch


A Couple More Clues

The evening's menu was grown in- and around- the gardens, it was vegan, gluten-free, zero-waste and creates minimal washing up. We expected the unexpected and got our hands dirty.

The evening also offered a private viewing of the Cartographies of the Imagination exhibition, with a chance to talk with artists/curators Kirsty Badenoch and Sayan Skandarajah. The resulting drawings from the Foraging Dinner were exhibited in the exhibition at Omved Gardens until 31.07.21

The project was a creative collaboration led by Kirsty Badenoch - artist/co-curator of Cartographies of the Imagination and Jo March - Omved's resident creative chef; in conversation with the creative minds and talents of Maia Magoga, Buster Lauret, Sebastian Grey-Jung and Sayan Skandarajah.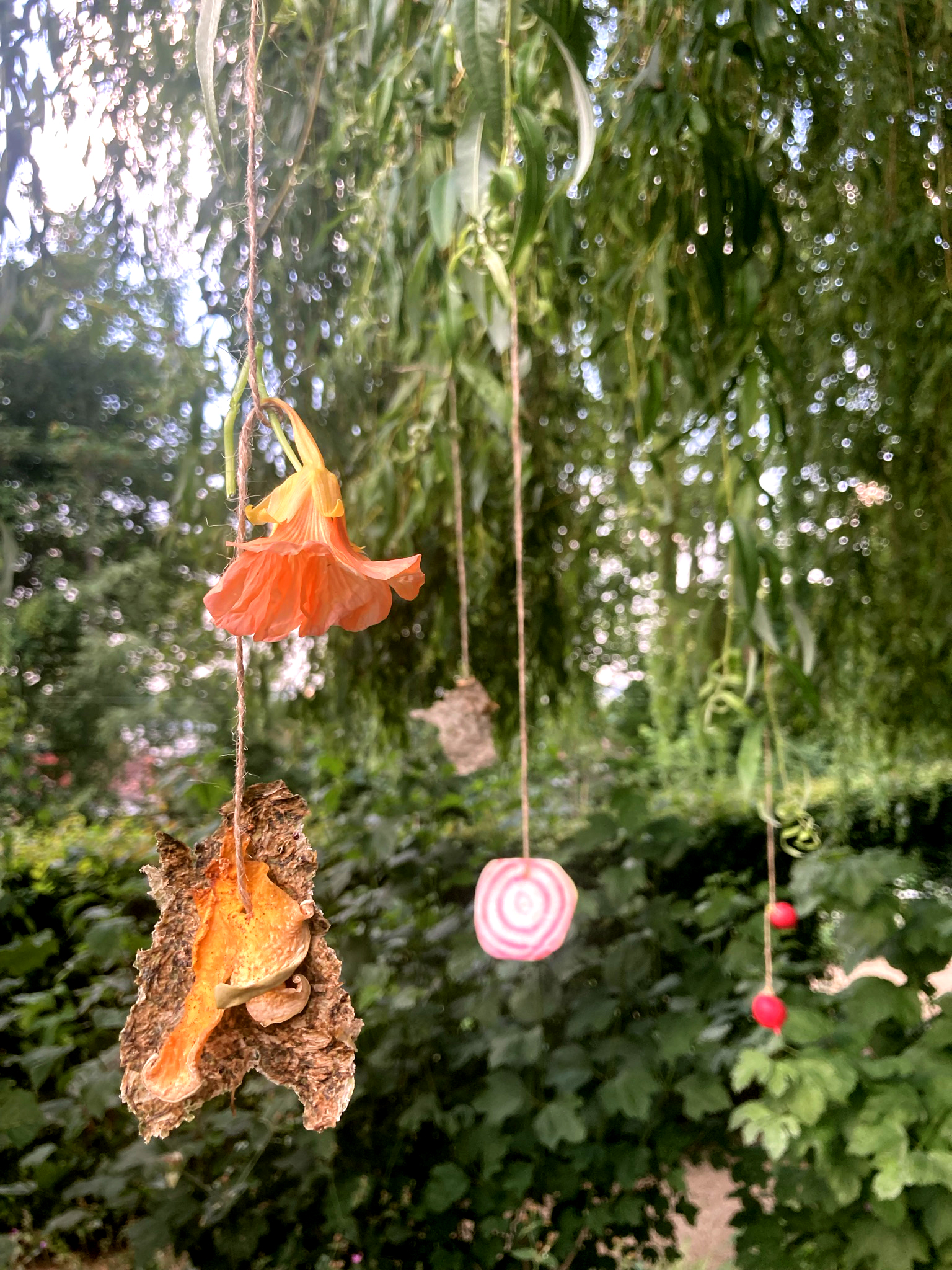 ---

Sign up to keep updated with our news, events and workshops: